Jurassic World: Dominion Dominates Fandom Wikis - The Loop
Play Sound

Homework is a feature that allows teachers to assign work to students for them to work independently, instead of competing with one another. This is very useful for both users as the teachers don't have to be there and the student may go at their own pace.
The current game modes able to be assigned as homework are, Tower of Doom, Tower Defense, Cafe, Factory and Crazy Kingdom. All of these game modes are also able to be soloed. If a teacher wants to assign homework they may set a finishing goal (like reaching wave 30 on TD, 1M cash in Factory). If you do not finish the goal and instead fail, then the homework ends. There is also an option to decide the available time of the homework. The homework cannot be done after the available time set. The maximum available time is 14 days, 23 hours and 59 minutes.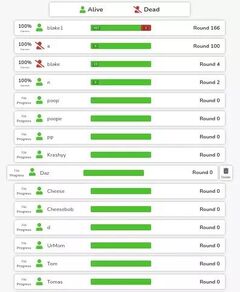 How to assign homework
Step 1 - Go to discover or dashboard, click "host" on any set you wish to assign homework to.
Step 2 - Choose Tower of Doom, Tower Defense, Cafe, Factory, or Crazy Kingdom, as these are the current game modes you can assign homework. Once you have choose your game mode, click 'HW'.
Step 3 - Before you can assign your homework, you can change the homework details, like when the homework ends, the title of the homework, or to allow student accounts. Depending on the game mode, you set the finishing goal. Once you're done, click assign now.
Step 4 - After you have assigned your homework, you need to copy a link that lets students play the homework. If you scroll down, you can see each of the student's performance and progress. You can also choose to extend the homework due date by how many days,